Search engine optimization or SEO is the tweaking of a website in an attempt to raise its organic listings in the major search engines. When done effectively SEO can drastically increase the targeted visitors to your site.
Proper Search Engine Optimization skills take years to acquire and very few people know how to optimize a site correctly. At ProjectExpand.com we use an industry leading 150 point check list when optimizing your website. You will find no other company in the area that offers anything close to this.
Currently 80% - 90% of major corporations websites are not well optimized, although research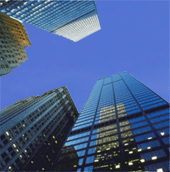 shows that U.S. corporations are shifting marketing dollars from traditional advertising programs to search engine marketing. One reason is that search marketing's average costs are lower than email marketing, banner ads, TV advertising, radio, print and direct mail.

Search engine optimization is a vital part of a successful websites marketing strategy. Having a website that is not optimized for search engines greatly limits your online presence while properly optimized sites enjoy fantastic gains in visitors and sales. Many website design firms claim they apply current search engine optimization techniques and strategies, however their own sites have elementary SEO tactics at best. The proper optimization of your website will increase targeted visitors, improve sales and customer loyalty, and greatly increases brand recognition.
Ethical vs Unethical SEO
Often called White Hat / Black Hat Search Engine Optimization the use of Black Hat SEO techniques are overly aggressive attempts to alter the search engine results that is referred to as spam. These unethical techniques can sometimes bring short periods of decent rankings, the end result can be a permanent ban of your website from the search engines. Read more about ethical search engine optimization.
- Competitive Analysis: We will analyze your competition and adapt the necessary marketing strategies.
- Word Analysis: We will perform an in depth industry keyword analysis and apply the best possible combination of keywords to get you the most targeted traffic possible.
- Title: Based on our word analysis we will craft unique, keyword rich titles for every page of your web site.
- Meta Tag Insertions: We will create the proper meta tags (Title, Keywords, Description) for each page of your site.
- Internal Links: We will make sure that your site has the appropriate internal linking structure.
- Content: We can generate quality text for you, or we can adapt existing content you may already be using. Read more about our copy writing / content creation services.
In addition to the above items it may be advantageous to develop one or more sites for individual search engines.